Podcast: Play in new window | Download
Subscribe: Stitcher | Email | RSS
Here are some financial advisor marketing ideas for election season. There is a huge opportunity to raise your profile in three major ways.
Google traffic
Reporters
CPA relationships
I'm going to give it to you straight with no fluff. Are you ready?
For those of you who are new to my blog/podcast, my name is Sara. I am a CFA® charterholder and I used to be a financial advisor. I have a weekly newsletter in which I talk about financial advisor lead generation topics which is best described as "fun and irreverent." So please subscribe!
Google optimized content
As you can see there are a few search terms that are trending on Google. See the chart below for the term "Biden impact on economy."
This term is at its highest possible interest point on Google. If you are producing content it is best to use Google trending terms to benefit from the traffic. Get Google to send people your way!
If you are on my membership, please see Video #22 for more Google optimization techniques. If not, check out this blog I wrote on Google optimization for financial advisor websites with Samantha Russell of Twenty over Ten. Google Search isn't just an election season idea for financial advisors; it's a great marketing strategy that can apply any season of the year.
Reporters
Financial advisors can use Response Videos and social media postings to capitalize on the traffic that analysts and reporters are giving the election results and the impact of Bidenomics. In the podcast I discuss the general approach you should take.
If you are on my membership, see video 14 and video 39 on the dashboard for the specific instructions on how to create response videos, talk to reporters and podcasters, etc.
If not, check out this blog on financial advisor LinkedIn messages. You'll learn the approach you need to use to approach reporters and other hard to reach contacts using LinkedIn.
CPAs
In this podcast I talk about how to approach CPAs and referral partners and be a resource to them. But you have to do this the right way
I know you financial advisors love CPAs; but there are so many of you chasing these deadbeat CPA relationships. I encourage you to pursue other referral relationships of a non-traditional type. Read my blog about the best referral relationships for financial advisors.
Sara's upshot on election season marketing for financial advisors
What'd ya think of my blog on election season marketing for financial advisors? Was this helpful?
If yes…
Learn what to say to prospects on social media messenger apps without sounding like a washing machine salesperson. This e-book contains 47 financial advisor LinkedIn messages, sequences, and scripts, and they are all two sentences or less.
You could also consider my financial advisor social media membership which teaches financial advisors how to get new clients and leads from LinkedIn.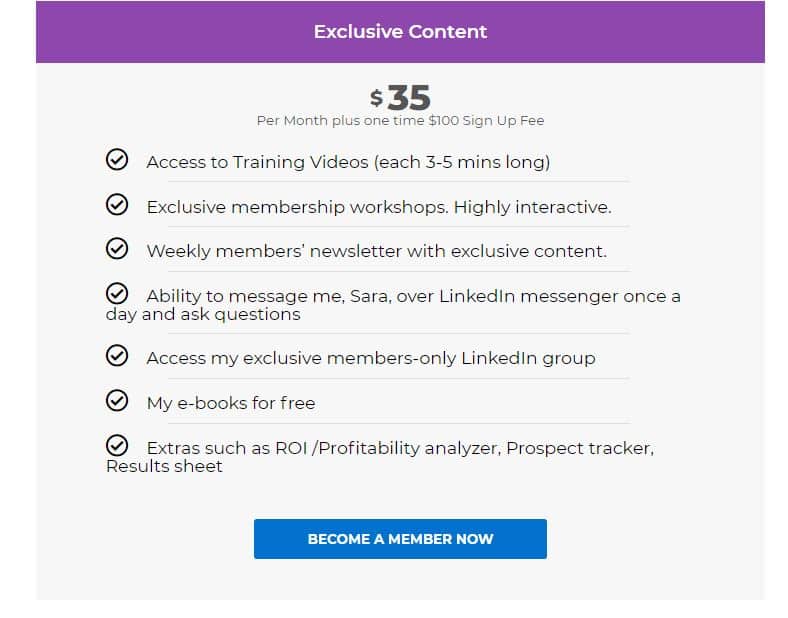 Thanks for reading. I hope you'll at least join my weekly newsletter about financial advisor lead generation.
See you in the next one!
-Sara G
Sources
Davidson, Paul. 7 November, 2020. USA Today. Joe Biden economic plan: What Biden means for the economy, your finances and another COVID-19 stimulus package. Retrieved from
https://www.usatoday.com/story/money/2020/11/07/next-president-joe-biden-economy-growth-stimulus/6151943002/
Google trend report "Biden impact on economy", October 8th, 2020 at 11:30 AM EST