Podcast: Play in new window | Download
Subscribe: Stitcher | Email | RSS
Financial advisor Matthew Jarvis has a great way of cultivating COI relationships. Learn how to get referrals from a CPA by listening to this podcast.
For those of you who are new to my blog/podcast, my name is Sara. Currently, I am a CFA® charterholder and I used to be a financial advisor. I have a weekly newsletter in which I talk about financial advisor lead generation topics which is best described as "fun and irreverent." So please subscribe!
How to get referrals from a CPA
Watching financial advisors try to develop relationships with CPAs is pretty pathetic. Most advisors approach the CPA with the pretense that the CPA is sitting there with nothing to do but entertain meetings with them about how to send over every client. It's pretentious and even a bit desperate.
There is a cooler method of getting referrals from a CPA. Instead of approaching the CPA with an invitation to Morton's Steakhouse (which makes you get used and abused for the steak dinner), try this:
Tell the CPA you are willing to pay for their time
Use all resources possible to gain as much information as you can about the CPA prior to the meeting – don't go in there unarmed
Approach them and interview them about their business as you would if you were looking for someone to refer your clients to. See here for the list of questions for financial advisors to ask a CPA.
Ask useful questions that demonstrate you genuinely care about how the person runs their business (shocker!)
Avoid trying to barter for business or work out a deal right away. If it makes sense, discuss your practice after all of the questions on your list are covered.
The important thing is how you execute this process. Your intention and mindset matter as much as the words you say. You want to show them that you are there out of commitment to your clients, and that you'll honor theirs. Be patient and don't expect them to come around overnight. Most of all, don't make assumptions about how they run their business, or that they have any interest in developing a relationship with you.
Be:
Humble
Unassuming
Curious
Intrigued
This is usually what is missing from the equation when a financial advisor approaches a CPA to develop a relationship. Be different and you'll be that rare financial advisor who is able to develop referral relationships not only with CPAs but with other centers-of-influence as well.
Sara's upshot
What'd ya think of my piece on how to get referrals from a CPA? Was this helpful?
If yes…
Learn what to say to prospects on social media messenger apps without sounding like a washing machine salesperson. This e-book contains 47 financial advisor LinkedIn messages, sequences, and scripts, and they are all two sentences or less.
You could also consider my financial advisor social media membership which teaches financial advisors how to get new clients and leads from LinkedIn.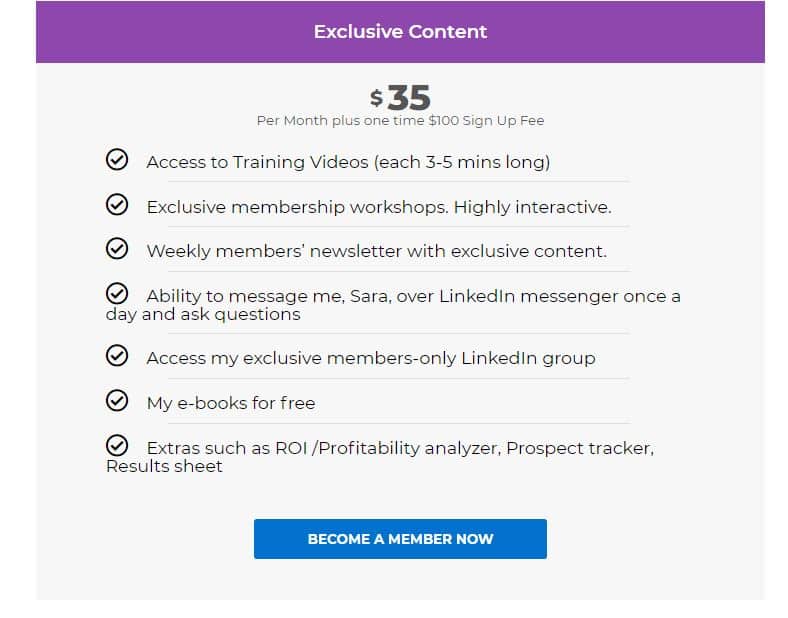 Thanks for reading. I hope you'll at least join my weekly newsletter about financial advisor lead generation.
See you in the next one!
-Sara G
Music
Nice to You by the Vibe Tracks